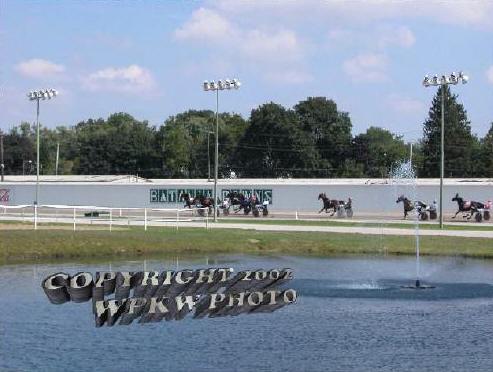 Pacers head down the backside at Batavia Downs on Labor Day 2002.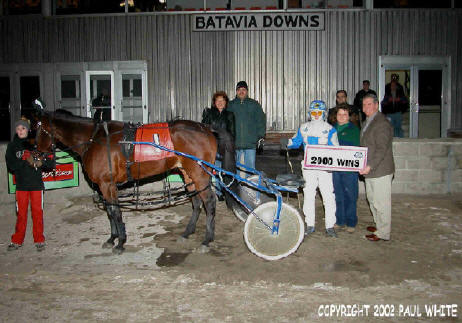 Driver Rodney LaFramboise drove his 2000th lifetime winner on December 7, 2002
at Batavia Downs with 4yo pacing gelding Khanty.

2003 Racing Program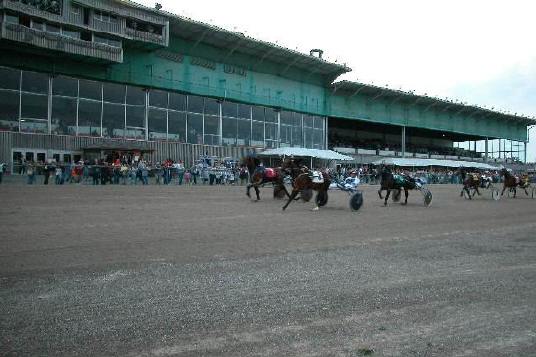 Driver Jack Flanigen gets to the wire first with Coal Charmer before a big Saturday night
crowd on July 26, 2003.


Photos From The Harness Youth Camp At Batavia Downs
2yo Trotting Track Record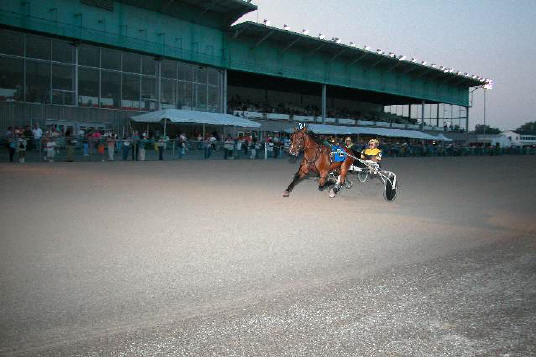 2yo colt trotter Last Call At Dem's all by himeself at the wire setting a new track record
of 202.1 for 2yo colt trotters on 8/1/03.

Rockysbreezybuddy

Rockysbreezybuddy and Jack Flanigen get up just in time in the middle of the track to take
the Open Pace on Aug. 16th in 155.4.



Robert Kane Memorial 2003

Jack Flanigen and Rockysbreezybuddy take the 2003 Robert Kane Memorial Pace as they
get the win by a head over How Forever Feels and Ruel Goodblood Jr. in a time of 155.0
the fastest mile of the season at Batavia Downs.



Merlin's Legal Final Start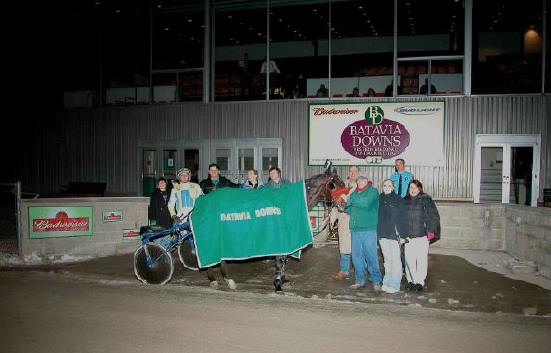 Long time Western NY horse Merlin's Legal makes his final start at Batavia Downs on Friday December 19, 2003 winning wire to wire in 203.3. He retires with 58 lifetime wins, earnings of
over $109,000 lifetime and a lifetime mark of of 154.4 at age 5.
Back