One Gallant Rush - Final Start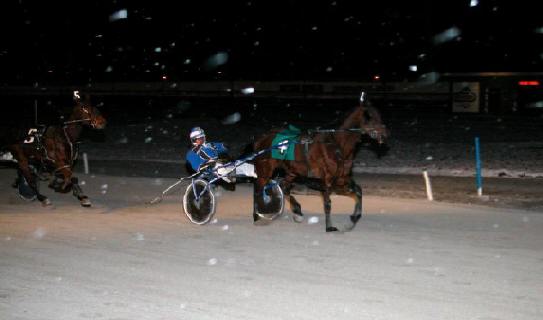 One Gallant Rush, with Mike Baumeister driving, wins his final career start at Batavia Downs
on Wednesday November 23, 2005. The 14yo pacer earned $489,124 in his career and took
a lifetime mark of 151.4 at age 9.
Kevin Cummings - 1000 Career Driving Wins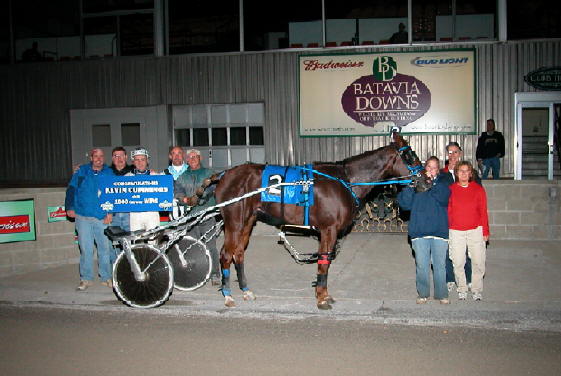 Driver Kevin Cummings gets his 1000th career victory on Wednesday October 19, 2005.
2005 Robert Kane Memorial - Little Mister

Little Mister and driver Jim McNeight take the 2005 Kane Invitational on
October 8, 2005 in a time of 156.1.
Dr. Jack Wilkes Memorial Trot - Gamesmanship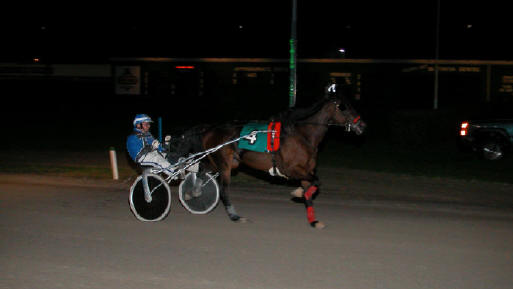 Gamesmanship and driver Mike Baumeister an easy winner of the Jack Wilkes
Memorial Invitational Trot. The time of 159.2 was a seasons best for the 6yo gelding.
Pandrogynous - 2yo Colt Pace Track Record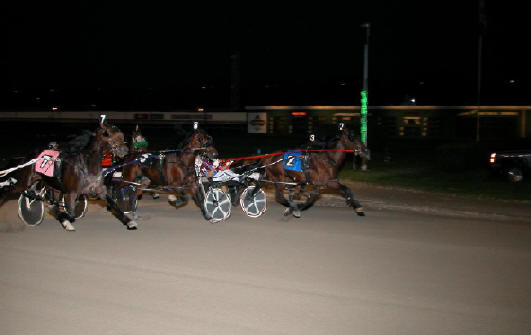 2yo colt pacer Pandrogynous and driver Jim Morrill Jr. on the inside score a wire to wire
victory in NYSS action on Thursday September 8, 2005. The time of 156.1 was a new
track record for 2yo colt and gelding pacers.
Darlin's Delight - 2yo Filly Pace Track Record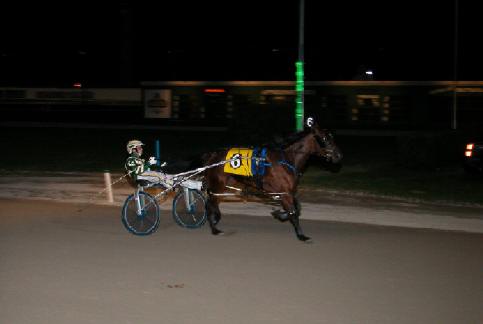 Driver Yannick Gingras pilots Darlin's Delight to an easy NYSS win on Wednesday
September 7, 2005. The time of 156.4 was a new track record for 2yo filly pacers.
Creditability - 3yo Filly Trot Track Record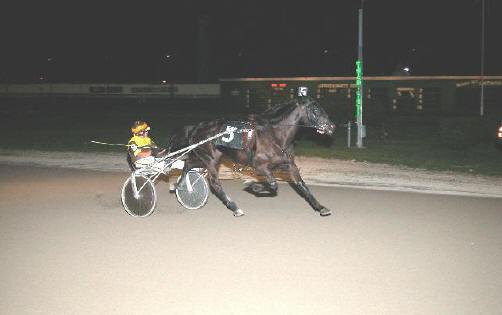 Creditability, with Ray Schnittker driving, establishes a new track record for 3yo filly
trotters with a mile in 158.3 on Friday August 26, 2005.




Michael Scores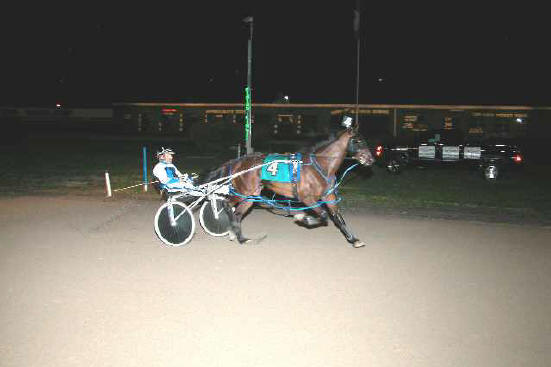 Michael Scores and driver Jack Flanigen an easy winner of the Open Pace in a lifetime best
154.3 on August 13, 2005.