2007 Buddy Gilmour Pace - Givemebackmybullets - Track Record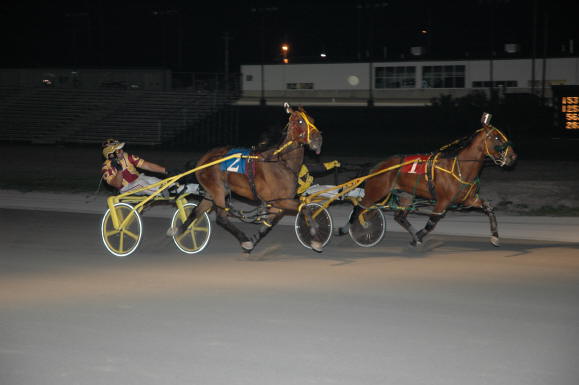 Givemebackmybullets with driver Denis St Pierre set a new track record
for pacers of 1:53.1 on July 28, 2007 in the Buddy Gilmour Invitational Pace.
2007 Gaston Valiquette Trot - Scorpion Moon - Track Record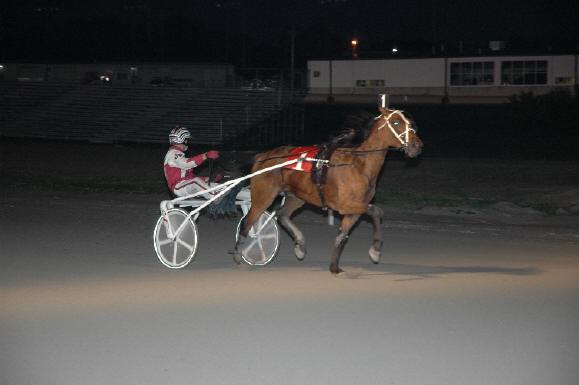 Scorpion Moon and driver Josh Marks set a new track record for
trotters of 1:56.3 on July 27, 2007 in the Gaston Valiquette Invitational Trot.
No More Gold N - Buffalo Raceway Track Record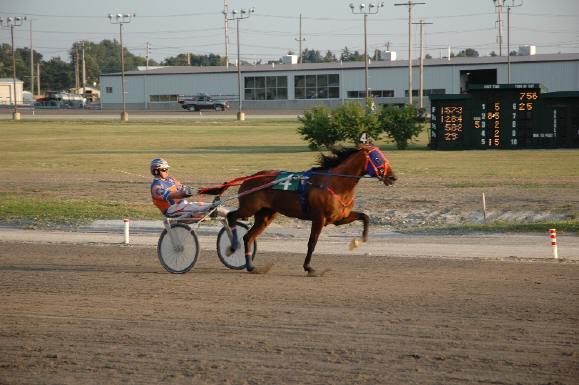 9 year old gelding No More Gold N and driver Keith Kash Jr. set the all age trotting
track record at Buffalo Raceway of 1:57.3 on July 6, 2007. He would lower that mark
one week later with a mile in 1:57.0
Keith Kash Jr. - 1000 Driving Wins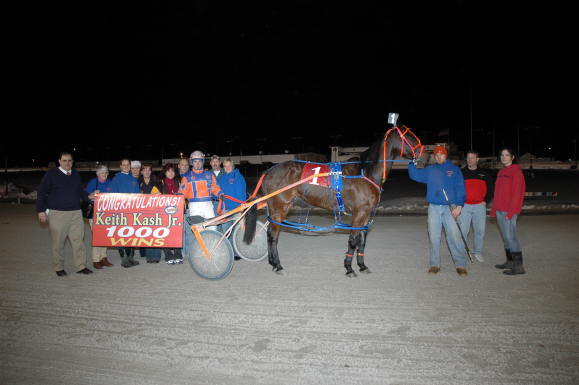 Keith Kash Jr. gets his 1000th driving win at Buffalo Raceway on March 17, 2007.