El Paso Hanover - Buffalo Raceway Track Record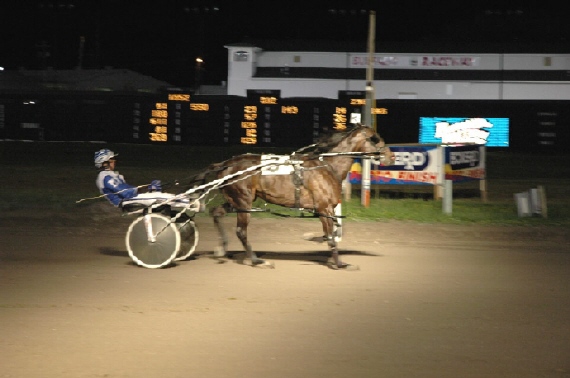 El Paso Hanover with Greg Merton driving take the Open Pace on June 18, 2005 in 154.0 the
fastest mile ever at Buffalo Raceway.
Robbie McNeight's First Pari-Mutuel Win

Robbie McNeight and family in the winners circle after winning his first pari-mutel drive with
Digital Watch on March 5, 2005.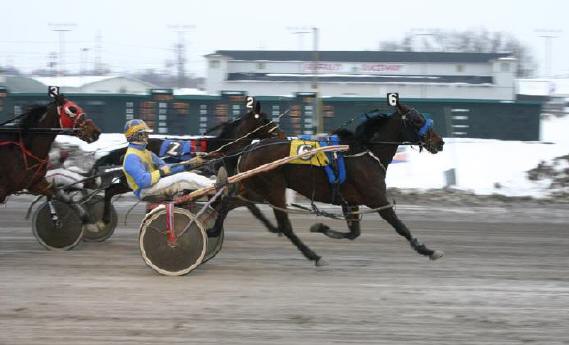 Making Richess and Richie Mays win the 5th race on Sunday March 6, 2005, the first
Sunday afternoon card of the season.
Dave Vance Memorial Trot 2005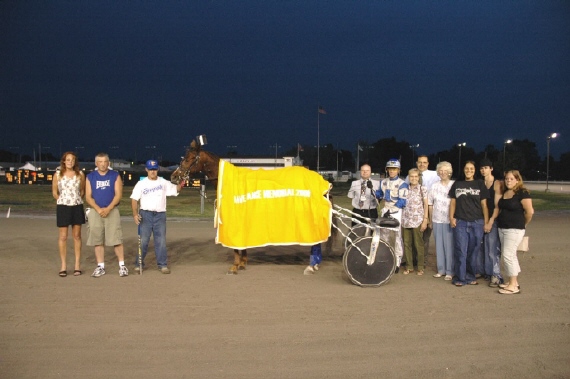 Pearl of El Paso and Rodney LaFramboise win the 2005 Dave Vance Memorial Trot.
Dave Vance Memorial Trot 2002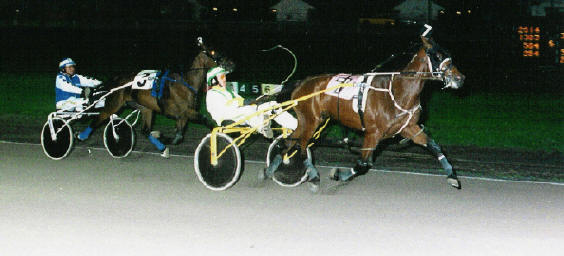 Anastasia Leggo and Dan Yetman take the first ever Dave Vance Memorial Trot at Buffalo
Raceway named in honor of the legendary Western NY Horseman who passed away in 2002.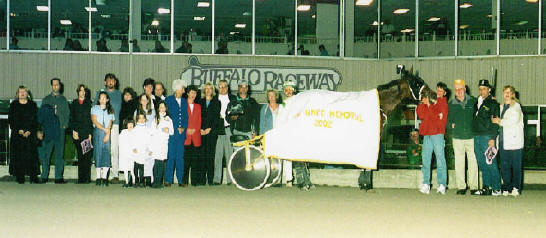 Friends and family members of Dave Vance in the winners circle for the presentation on
May 17, 2002.