Batavia Downs
"The Friendly Track"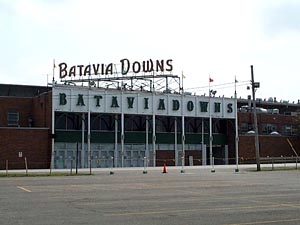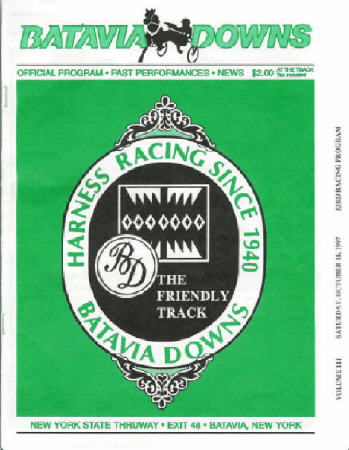 Batavia Downs is the oldest lighted harness track in North America, opening on September 20, 1940. Home to many great horses,drivers and races over the years, Batavia Downs reopened on July 29th 2002 after being closed for nearly 5 years. The track hosted its last season of live racing in 1997, before its license expired on June 30, 1998 and was not renewed because of financial problems.
Pictured to the right is the last racing program from October 18, 1997. Pictured below is an ad for the 1988 $250,000 Breeders Crown Aged Mare Trot held at Batavia Downs. The race was won by Armbo Flori who trotted to a winning time of 159.3.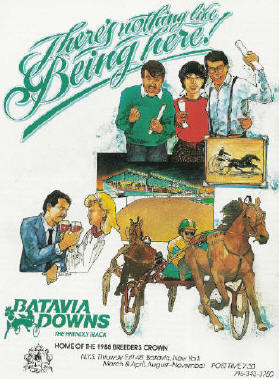 Soon after its closure, Western Regional Off Track Betting who had been in discussions with the previous owners to purchase the track, announced they had acquired the facility and planned renovations and live racing for the 1999 season. Unfortunately Western OTB's plan did not set well with other racetracks in NY, and in particular with "operating partner" Buffalo Raceway. Both Buffalo Raceway and Batavia Downs had shared race dates throughout the season for over 50 years until Batavia's closure.


Buffalo Raceway, along with other racetracks in NY state feared competition from OTB/Batavia Downs. In order for Western OTB to operate Batavia Downs as a racetrack a change in law was needed. Due to the opposition from these tracks the change in law was continually shelved and Batavia Downs sat idle. Finally in June of 2001 after making aggreements and concessions with the opposing parties OTB was able to get the necessary legislation passed. Governor Pataki signed the legislation into law July 25, 2001 in the city of Batavia and Western OTB was legally allowed to operate Batavia Downs.
In March of 2002, Western OTB was granted a live racing license and reopened on Monday night July 29, 2002 to a crowd of over 5000.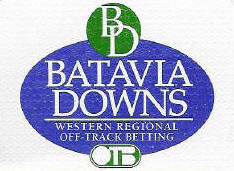 Pictured below is the opening night program from Batavia Downs on July 29, 2002 along with the retro souvenir program that was handed out and modeled after the 1946 Program
Click on the links below, to hear some classic Batavia Downs radio jingles from the 1950s.
On May 18th a new era began at Batavia Downs with the introduction of 586 Video Lottery Terminals at the new Batavia Downs Gaming. The VLTs will help the track financially and also give a much needed boost to the purses for horseman.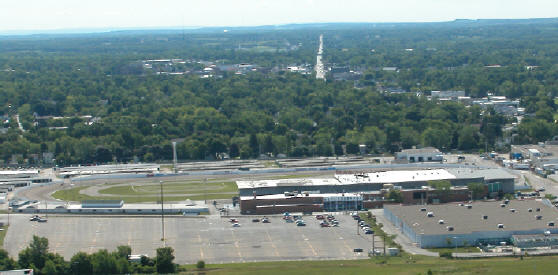 An arial shot of Batavia Downs courtesy of track photographer Paul White.
Batavia Downs Racing Program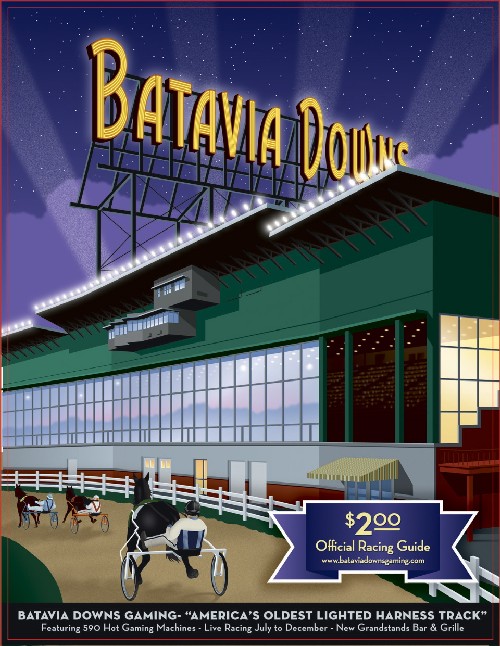 John Cummings Jr. - 2000 wins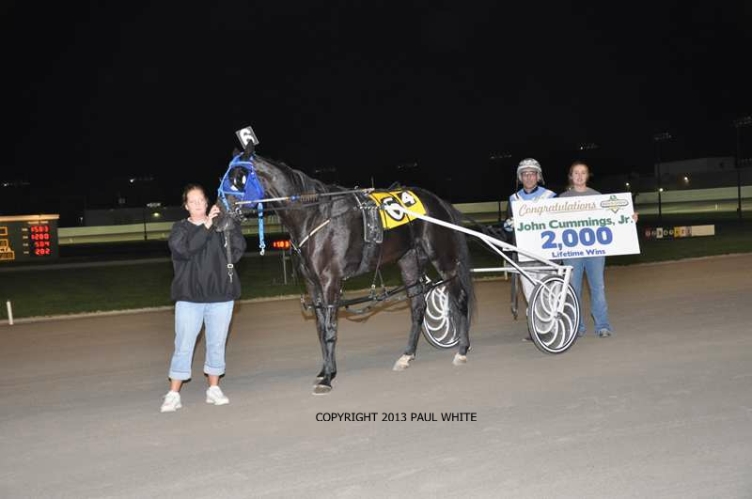 Driver John Cummings Jr. gets his 2000th career win on October 1, 2013.
-Paul White Photo-
Xenia Hanover - Track Record - Aged Pacing Mares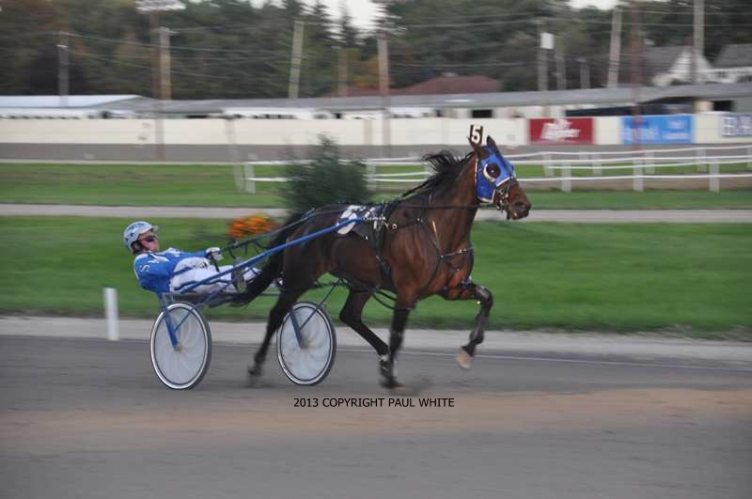 Xenia Hanover with driver Shawn McDonough setting a new track record of 1:53.0 for aged pacing mares on
September 25, 2013.
-Paul White Photo-
Bouncing Bax - Track Record - 3yo Filly Trotters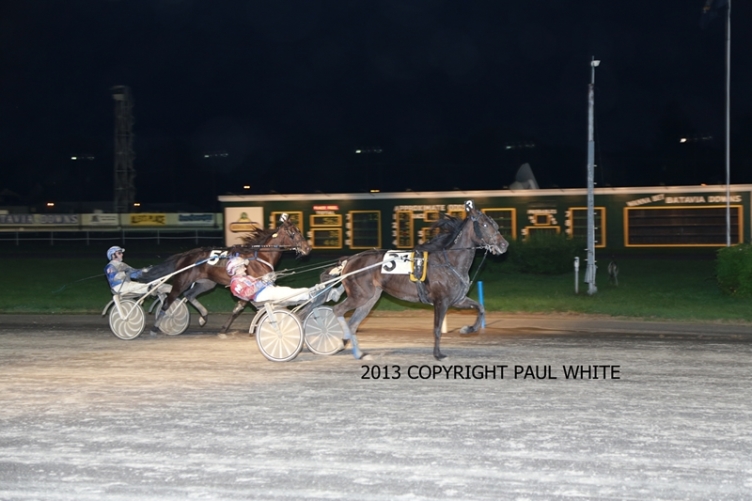 Bouncing Bax and driver Jim Morrilly Jr. equal the track record of 1:57.3 for 3yo filly trotters
on September 21, 2013.
-Paul White Photo-
Barefoot Beauty - Track Record - 2yo Filly Pacers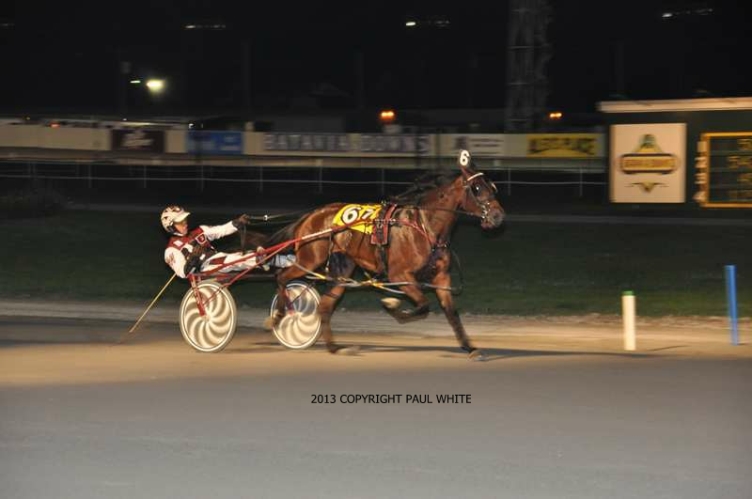 Barefoot Beauty and driver Doug McNair set a new track record of 1:54.4 for 2yo filly pacers
on September 18, 2013.
-Paul White Photo-
He's Watching - Track Record - 2yo Colt Pacers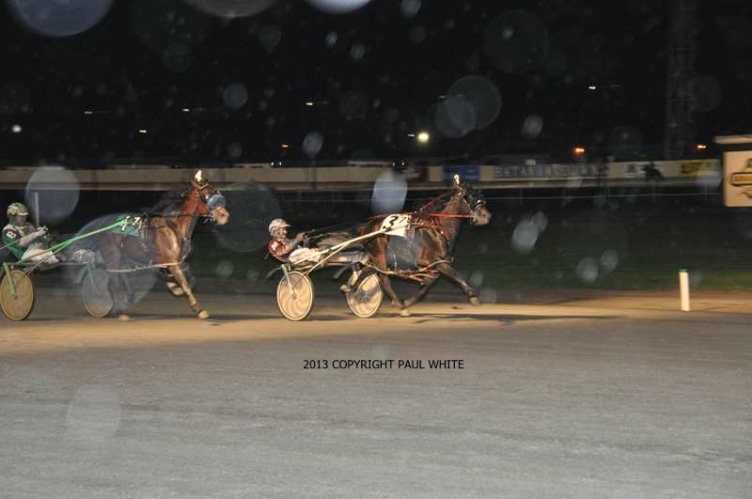 He's Watching and driver Jim Morrill Jr. set a new track record of 1:54.2 for 2yo colt trotters
on September 7, 2013.
-Paul White Photo-
JS Trotting Bob - Track Record - 2yo Colt Trotters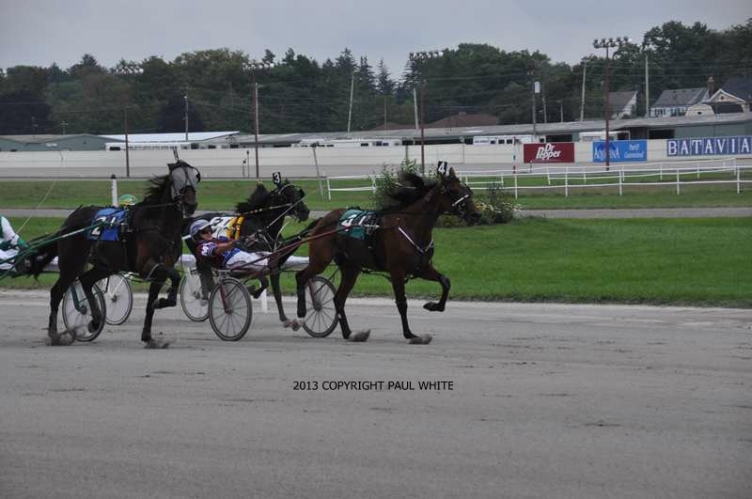 JS Trotting Bob and driver Jim Morrill Jr. set a new track record of 1:58.2 for 2yo colt trotters
on September 2, 2013.
-Paul White Photo-
Jack Flanigen - 4000 wins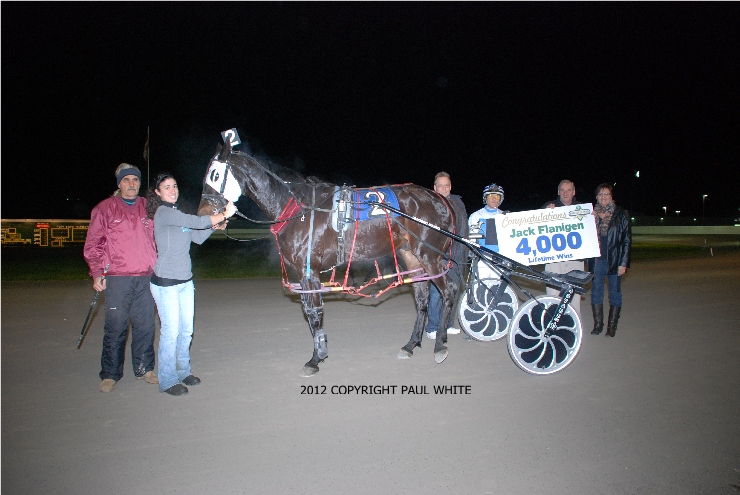 Driver Jack Flanigen gets his 4000th career win on December 7, 2012.
-Paul White Photo-
2012 Robert Kane Memorial - One More Laugh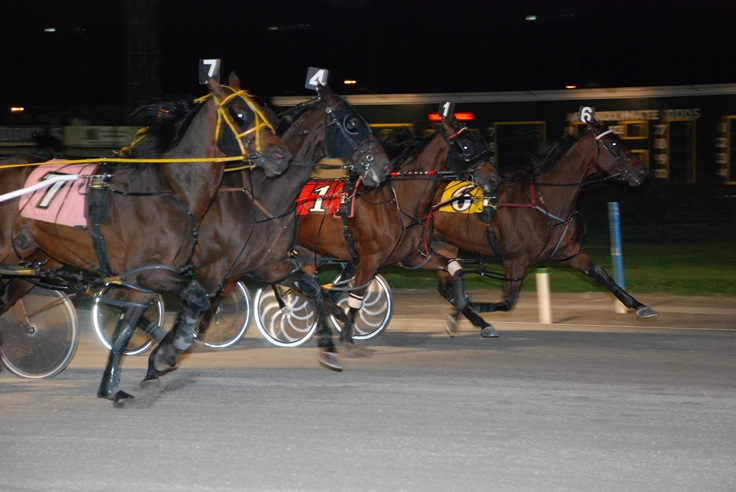 One More Laugh (#4) in between horses wins a tight photo in the 2012 Robert Kane Memorial Pace.
-Paul White Photo-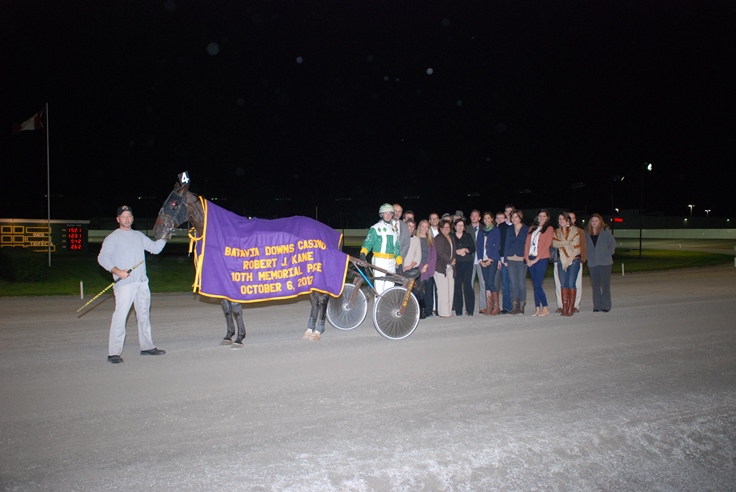 The winners circle presentation to the connections of One More Laugh and driver Jeff Gregory.
-Paul White Photo-
2012 Brian Schroeder Memorial Trot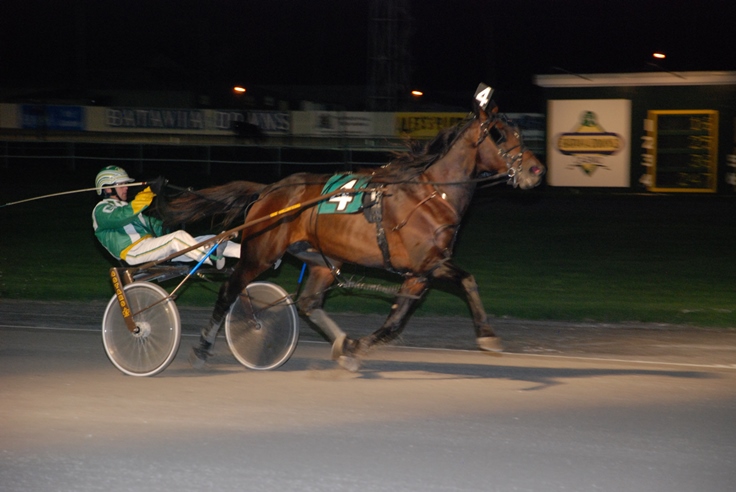 Neighsay Hanover with driver Jeff Gregory winning the 2012 Brian Schroeder Memorial Trot.
-Paul White Photo-
Dan Noble - 3000 wins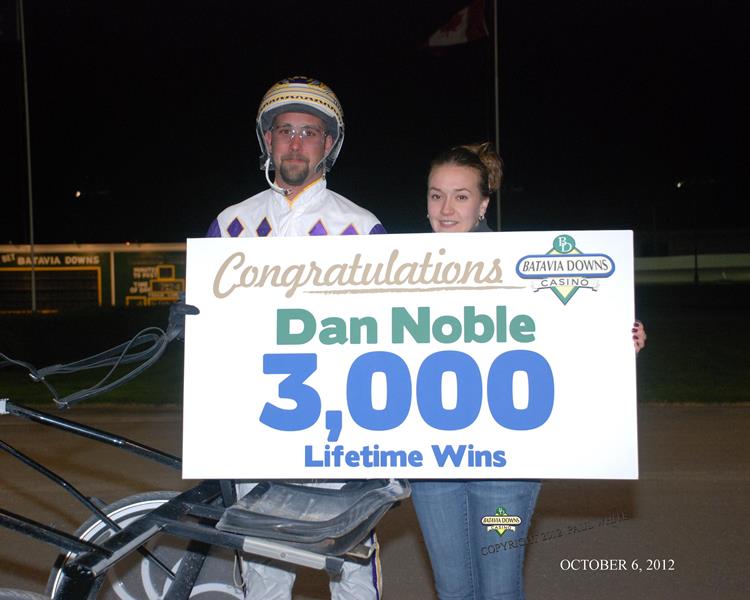 Driver Dan Noble gets his 3000th career win on October 6, 2012.
-Paul White Photo-
Archangel - All Age Trotting Track Record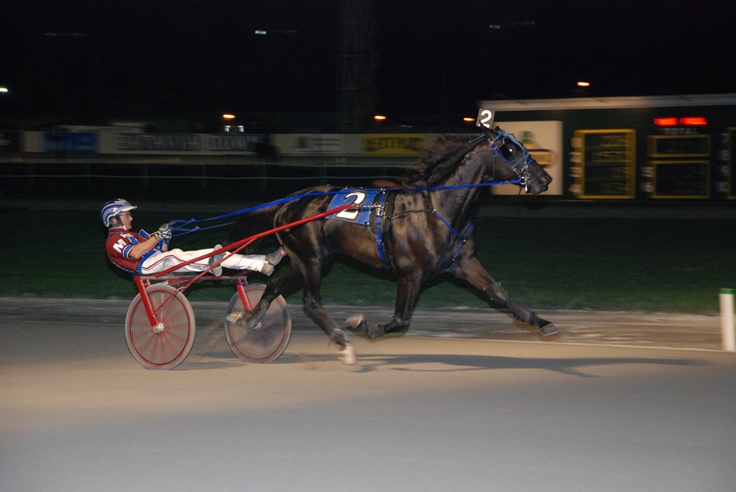 Archangel and driver Jim Morrill Jr. trot the fastest mile in Batavia Downs history of 1:54.3 on
September 12, 2012.
-Paul White Photo-
Doctor Butch - Track Record - 2yo Colt Pacers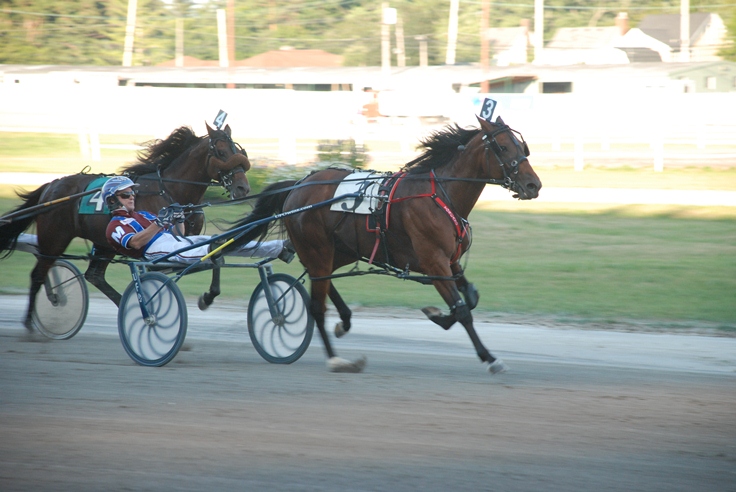 Doctor Butch and driver Jim Morrill Jr. set a new track record of 1:54.2 for 2yo colt pacers on August 1, 2012.
-Paul White Photo-
Up Front Kellie Jo - Track Record - Aged Mares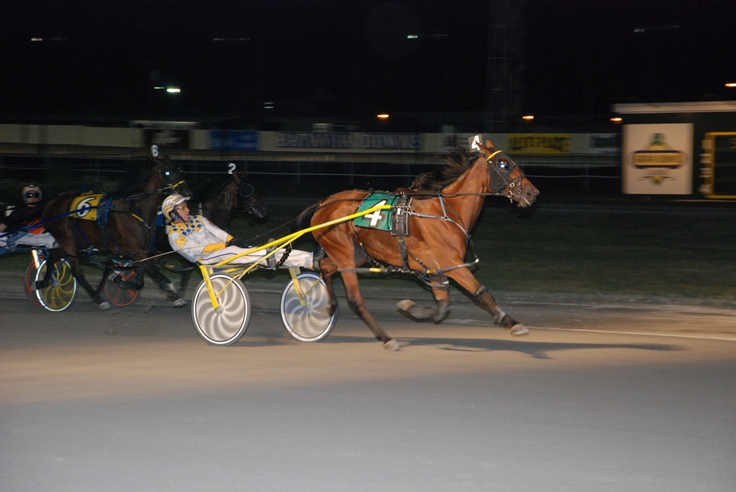 Up Front Kellie Jo and driver Mark McDonald set a new track record of 1:53.4 for aged mares on August 1, 2012.
-Paul White Photo-
Cowgirl Hall - Track Record - 3yo Filly Trotters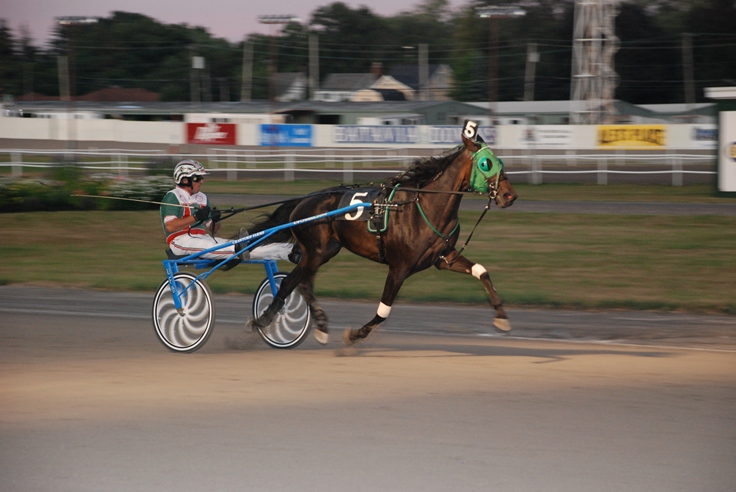 Cowgirl Hall and driver Gates Brunet set a new track record of 1:57.3 for 3yo filly trotters on July 28, 2012.
-Paul White Photo-
2011 Robert Kane Memorial - Aracache Hanover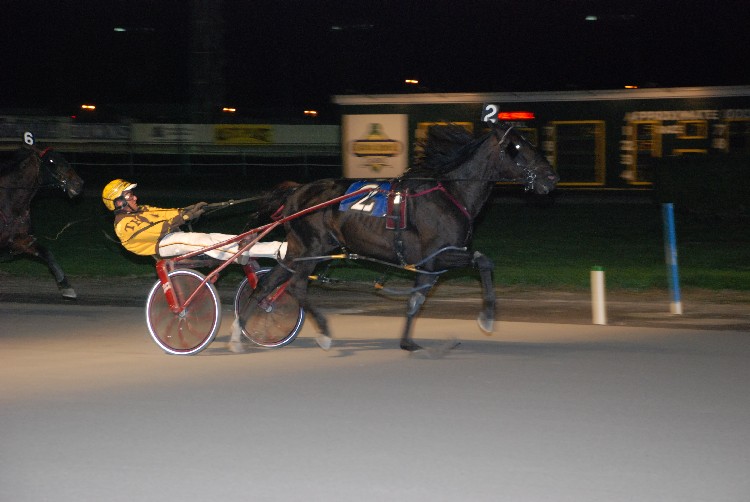 Aracache Hanover and driver Trevor Henry take the 9th edition of the Robert Kane Memorial on October 8, 2011
winning in 1:51.1, the fastest mile ever at Batavia Downs.
-Paul White Photo-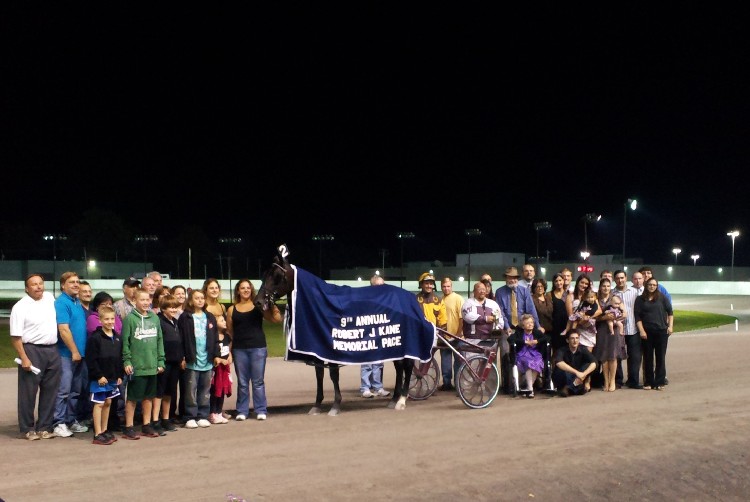 The winner's circle presentation to the connections of Aracache Hanover and driver Trevor Henry.
-Paul White Photo-
2011 Brian Schroeder Memorial Trot - Mach Ten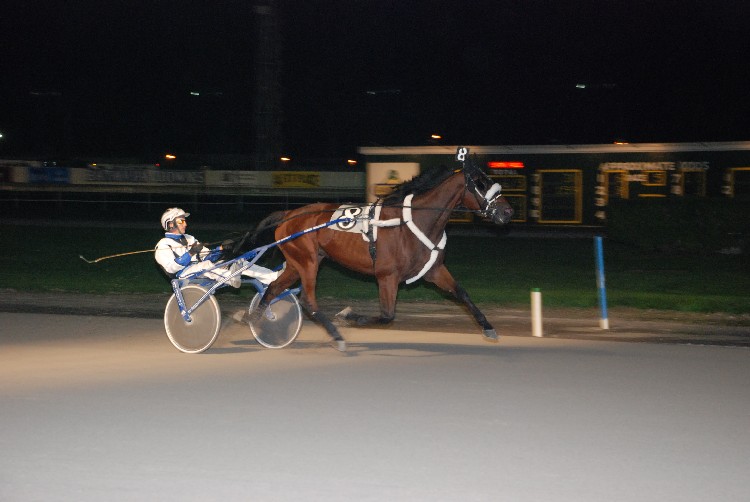 Mach Ten and driver Kevin Cummings winning the 2011 Brian Shroeder Memorial Trot in a time of 1:57.0.
-Paul White Photo-
Forever Just - Track Record - 2yo Colt Pacers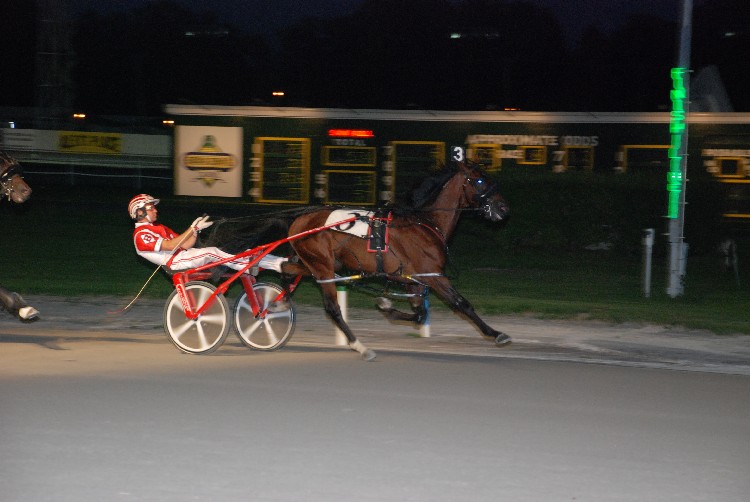 Forever Just and driver Jason Bartlett equal the track record of 1:54.4 for 2yo colt pacers on August 31, 2011.
-Paul White Photo-
New Album - Track Record - 3yo Filly Pacers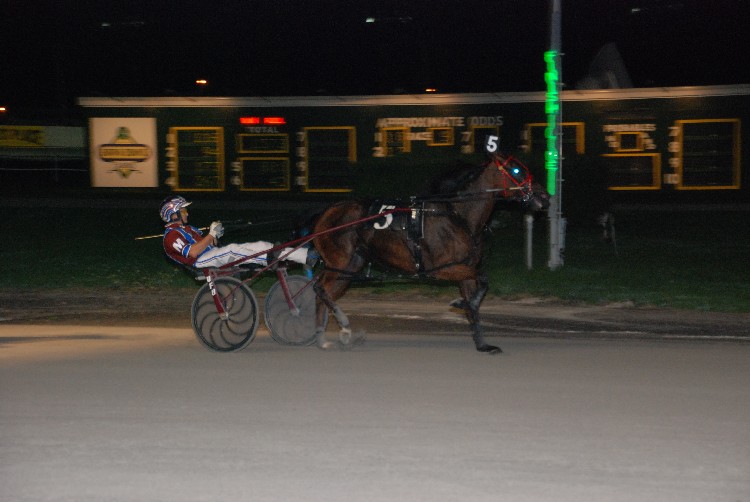 New Album and driver Jim Morrill Jr. set a new track record of 1:52.4 for 3yo filly pacers on August 26, 2011.
-Paul White Photo-